CULTURAL DIVERSITY TRAINING


The goal of cultural diversity training is to enhance the quality of life for the individuals we serve by providing the best practices for diverse cultures. We address beliefs that affect every aspect of an individual's life. Therefore, we employ a comprehensive individualized approach to respond to the diversity needs of individuals. Promises, Inc. utilizes the approaches below:

1. Cognitive Behavioral Training: To address negative and irrational belief systems.
2. Motivational Enhancement: To foster healthy interpersonal relationships and reinforce positive behaviors.
3. Skills Development: To address effective communication skills when interacting with difference cultures.

In addition, we address the following:

1. Confrontation & Assessment of Self: Assist client in the area of self-awareness in attitudes, behavior, and defense mechanisms that have created negative elements in their lives and introduce positive skills that will enhance a healthier lifestyle.


2. Assessment of Current Relationships:



To plan treatment goals that will assist in individual wholeness.
3. Reinforcement of Positive Behavior & Habits: To raise the awareness of self-responsibility.
4. Positive Identity Formation: Exploration of inner self and goal setting.
5. Enhancement of Self-Concept: To enhance self-concept and provide exercises to assist clients in positive self-esteem.


6. Decrease Hedonism:



To assist clients in developing positive self-restraints in behavior.
7. Develop Higher Stages of Self Responsibility & Self-Awareness: To gain a positive approach to social systems and enhance interaction skills consistently.

We recognize the need for the individuals and organizations to promote a balance of spiritual, emotional, social, educational, and physical development.
You don't have to stand alone.


Powered by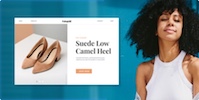 Create your own unique website with customizable templates.