<< NO INSURANCE NEEDED >>

GAMBLING TREATMENT PROGRAM
RECOVERY IS POSSIBLE! Our philosophy is to enhance and improve an individual's quality of life by providing treatment programs specific to the gambler. Every gambler is unique and needs a recovery program tailored specifically to him or her. The following treatment activities are provided by a gambling treatment professional:

Assessment** and Diagnostic Impression**

Treatment Planning and Revision as appropriate
Individual, group, and family counseling
Case Management
Education regarding gambling addiction, pathological gambling, and related problems
Discharge Planning
**This is used as an ongoing method of continually monitoring change and need for appropriate array of services. In addition to the Promises, Inc. assessment information which gathers a comprehensive level of information, additional information related to gambling history shall be gathered, including type, amount, frequency and duration of the gambling activity and family history of gambling problems or addiction.
You don't have to stand alone.
Powered by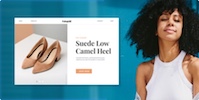 Create your own unique website with customizable templates.