MENTAL HEALTH PROGRAM
Our policy is to assist persons in developing and maintaining coping skills that facilitate adjustment and integration within their living and work environments and their communities. Through empowerment of clients and their families to make decisions about the course of treatment, is the expectation of their participation in treatment which in turn adds to likelihood of positive outcomes. An improved sense of purpose of one's life, direction for one's life, and quality of life are anticipated from the client's involvement in this program.

Our overall goal is to improve the "quality of life" through the provision of specialized mental health services. These improvements could be evidenced by:
A strengthening of the family system.
An improvement in the ability to function in the job or school role.
Integration into the community at large.
Integration with a professional drug and alcohol provider when a co-occurring disorder exists.

You don't have to stand alone.
Powered by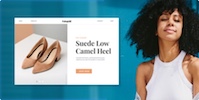 Create your own unique website with customizable templates.