OUR SERVICES
We endeavor to provide confidential quality counseling and rehabilitation services for the benefit of individuals in the community.


WE OFFER:

Gambling Education & Counseling (No insurance needed)
Cultural Diversity Training
Substance Abuse Counseling (Teens & Adults)
Individual & Family Therapy (Children & Adults)
Individual Psychosocial Rehabilitation (Children ages 6-18)
Case Management

The above services are provided in the home or in an office setting.

You don't have to stand alone.
Powered by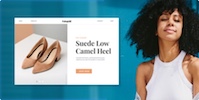 Create your own unique website with customizable templates.