OUR P


ROFESSIONAL STAFF

PROMISES, INC. is comprised of a team of licensed therapists and those eligible for licensing that collaborate to provide effective individual and family counseling services.

Our staff members provide a wide range of services that are organized within a comprehensive therapeutic outpatient program that includes screening and assessment, diagnostic determination, individual and family counseling, rehabilitative services, and case management to include advocacy, referral/linkage to community resources.



DARNELL REX, LPC
Darnell is the Executive Director and Founder. He graduated from Booker T. Washington High School and holds a Master's of Science degree in Rehabilitative Counseling. Mr. Rex has over 20 years of experience in Behavioral Modification.

SUSAN B. REX, LADC
Susan is the Chief Operating Officer and Human Resources Director. She has a Bachelor of Arts degree in Psychology with a minor in Early Childhood Education and a Master's degree in Urban Education.



You don't have to stand alone.
Powered by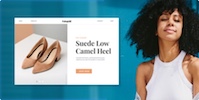 Create your own unique website with customizable templates.